About Tower Hill Animal Hospital
Tower Hill Animal Hospital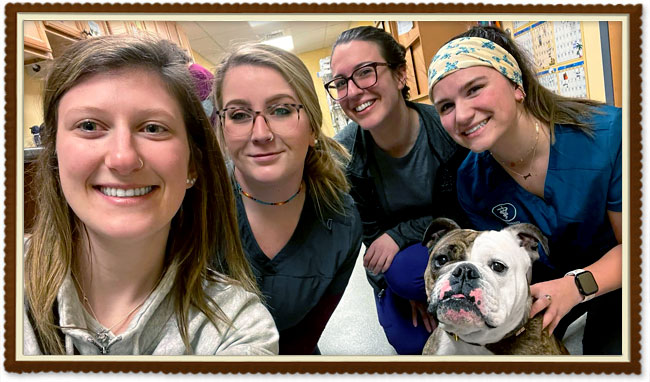 Named for Tower Hill Pond, part of the City of Manchester's water supply and a small, yet beautiful body of water surrounded by nature's best trails, Tower Hill Animal Hospital offers complete veterinary care to pets in the Auburn, Candia, Manchester, and Hooksett, New Hampshire areas. We are a state-of-the-art surgical, medical, and extended-stay hospital dedicated to providing your beloved pet the very best in modern veterinary medicine.
After searching over two years for a suitable location between her Manchester, NH pet clients and her clients' alpaca farms, Dr. Amy Bright found a home in Auburn, New Hampshire. She found an old steel fabrication building to renovate, and with help from veterinary staff members, Greta and Marla, Tower Hill Animal Hospital's doors were opened in 2012.
Our facility offers the latest in advanced veterinary technology to meet the varied healthcare needs of your companion and exotic pets as well as large animals such as alpacas, llamas, sheep, and goats. We offer complete wellness care founded on the principle that preventive care is the best means to protect the well-being of your pet while minimizing the lifetime cost of care. This includes routine physical examinations, laboratory work, nutritional counseling, specialized care for senior-aged pets, appropriate vaccines, lost pet microchip ID, and many other services to keep your pet healthy.
Should your pet require medical or surgical care, the expertise of our doctors is enhanced by advanced diagnostic imaging technology, in-house medical testing capabilities, modern x-ray and surgical suites, and in-house space available for intensive care of small and large animals.
However, a modern veterinary hospital is more than its equipment and the collective skills and experience of its staff. We are pet owners ourselves and understand how important your pet is to your family. We also understand how important it is to you that your pet receives veterinary care from professionals within a friendly and welcoming environment where your questions and opinions are respected.
At Tower Hill Animal Hospital, Dr. Bright and her staff believe that our medical expertise and love for animals is of little use if we do not share it with you. We believe that client education is an important aspect of the work that we do. It is an important part of our mission to improve the human/animal bond and promote responsible pet ownership. When you come for a visit with your pet, we listen to your concerns, take the time to answer all your questions, and provide you with the latest information on caring for your type and breed of pet.
Dr. Bright thoroughly enjoys getting to know Auburn and Candia community members and looks forward to many years helping the area's residents and their furry family members.
If you have any questions, would like to visit the hospital or would like to schedule an appointment, please feel free to give us a call at (603) 483-4050 today.
Location and Hours
175 Old Candia Road Auburn, NH 03032 Phone: (603) 483-4050 Fax: (603) 483-2906
Monday: 8:00am – 7:00pm
Tuesday – Friday: 8:00am – 5:00pm
*Evening hours until 7 p.m. are available every 1st and 3rd Thursday of the month
Payment Policy
Payment is due upon completion of services. We accept cash, checks, Visa, MasterCard, and Discover.